Trying macOS Big Sur on a virtual machine
The developer beta of macOS Big Sur is now available for download and experimentation. Installing Mac betas inside a virtual machine doesn't provide the full experience, but it's still useful to get a first look and try out app compatibility.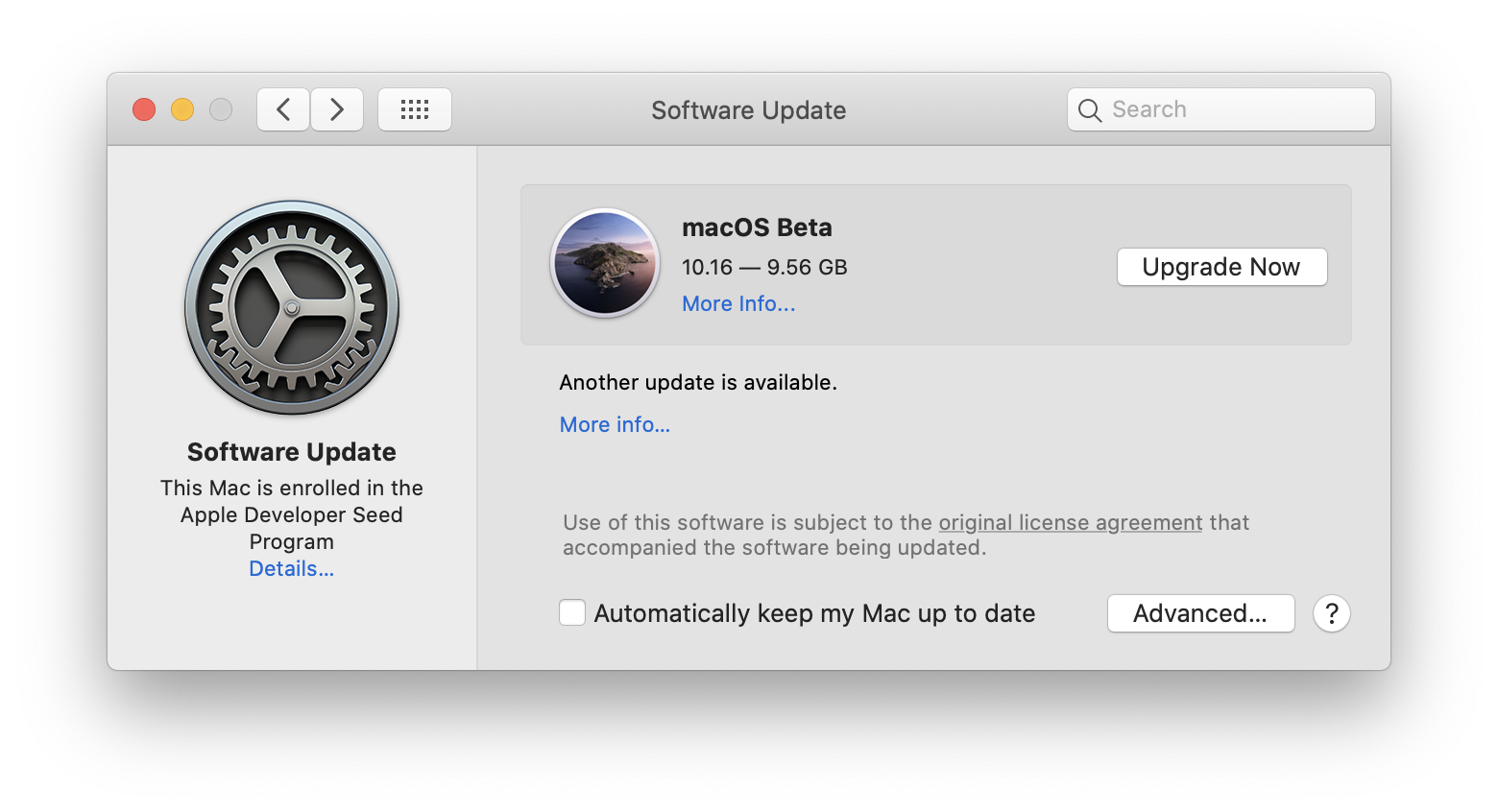 Host machine is macOS 10.15.5 and the latest and tested software versions as of the time of writing:
Parallels Desktop 15.1.4
VMware Fusion 11.5.5
Both Parallels and VMware can't detect the downloaded Install macOS Beta.app file and offer to convert it to a compatible DMG file. A workaround is to copy the installer to a USB disk and boot the VM from it:
$ sudo /Applications/Install\ macOS\ Beta.app/Contents/Resources/createinstallmedia

Interestingly, the installer defaults to dark mode for some reason.
The OS does boot on Parallels, however you can't get past the drive selection screen as it errors with Error Domain=BIErrorDomain Code=3, I'm not sure if installing Catalina first then performing an upgrade would bypass the error, it'll be interesting to try.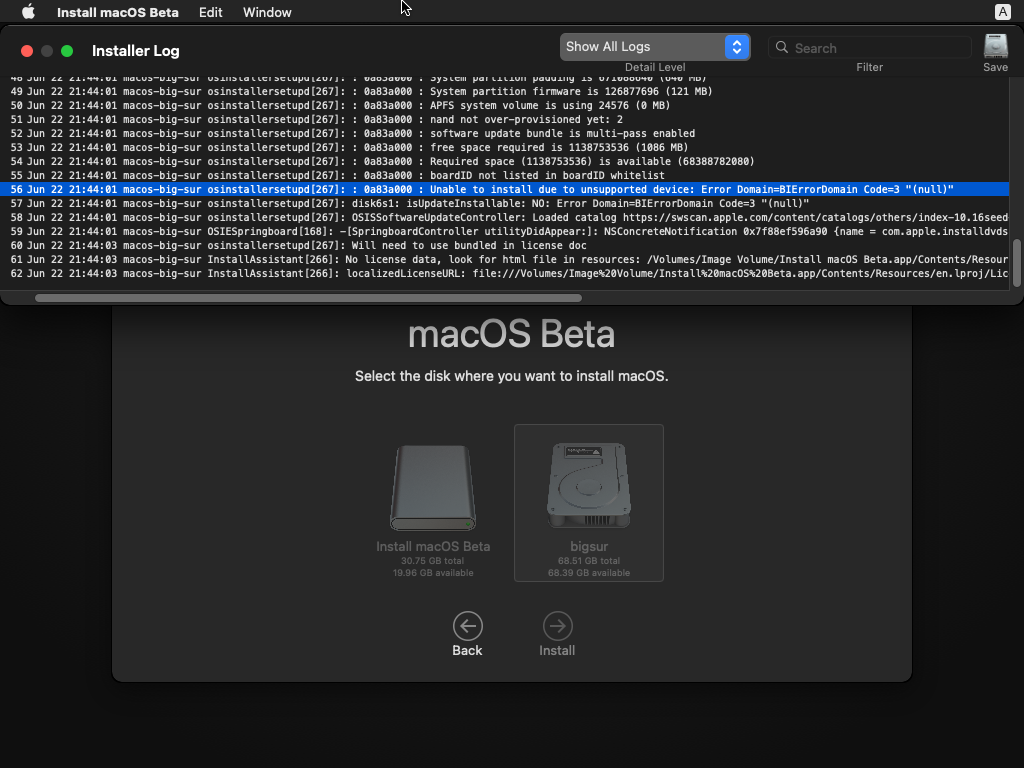 You need to allocate 50GB of diskspace to proceed, the default diskspace that VMware chooses (40GB) isn't enough.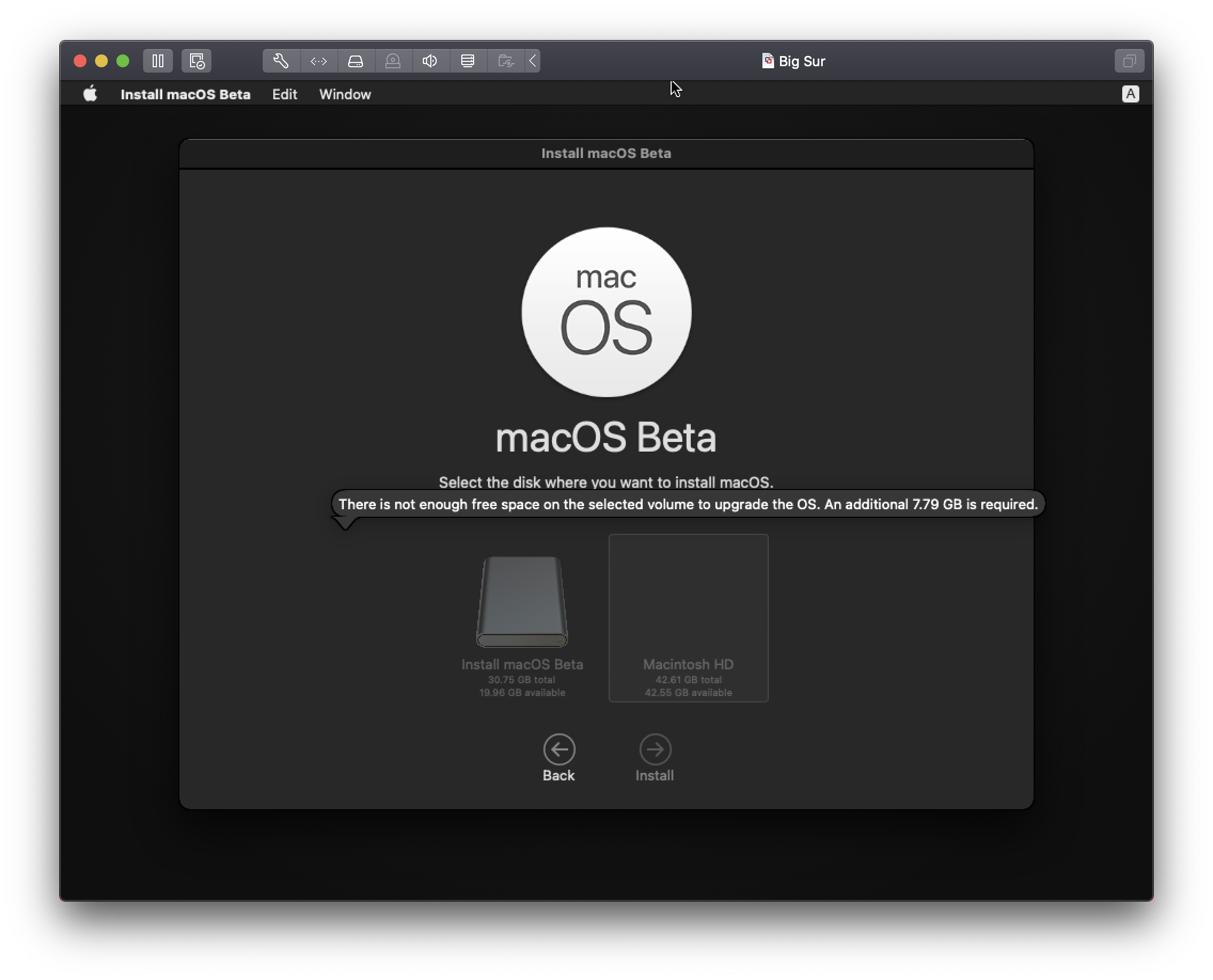 Once you expanded it, the OS works in VMware just fine. Even installing VMware Tools to enable drag-and-drop files and clipboard sync work!